If you don't know where Berkley is, it's nestled right in Northwest Denver, directly south of I-70 on the west side of I-25. It's also just north of West Highland, where I live, so I'm there quite a bit. After popping into shops, sipping cocktails, and eating, eating, eating on that stretch of Tennyson between 38th and 46th streets, I've found my 5 favorite spots in the Berkeley neighborhood.
Sushi Bay
3877 Tennyson St, Denver, CO 80212
This place is first because it's the place I've doubtlessly been the most. My husband and I walk in and are immediately brought two waters (with straws) and a bottle of hot sake. There was actually a point when I was embarrassed to go because we frequented this restaurant so...frequently! Why the obsession you ask? Two things, quality sushi, great happy hour prices. The happy hour menu is available from 3-6PM every day of the week, and after 8:30PM (or 9PM on Friday and Saturday) reverse happy hour starts and doesn't stop until closing. You will not find better sushi at a better price in Denver. Stop by Sushi Bay for happy hour sometime, odds are you will see me there! P.S. Okinawa Sushi is just a block away, but save yourself some time and skip it- Sushi Bay is so much better!
bookbar
4280 Tennyson St, Denver, CO 80212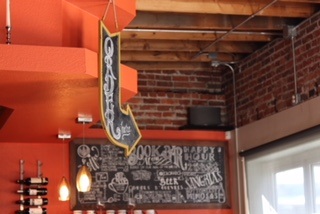 If you know me, you know that a glass of wine + a good book = a good time for me. So the first time I walked into bookbar, I was home. The corner shop serves up coffee, tea, local, organic snacks (the pizzettas are delicious!), and as the name suggests, wine and beer. Books line the walls and the floor is laid out with cafe tables and comfy chairs perfect for a relaxing read. They feature books on poetry, the latest best sellers, and keep some of the classics in stock as well. If you can't figure out what to read next, walk in and browse, you're sure to find something great! This warm, inviting shop is a wonderful place to meet a friend for a quiet chat and a glass of wine. The back of the shop features an extensive kid's corner with literature ranging from picture books to young adult novels. A few more steps take you to a little patio that is a great spot to hang out and sip a beer. Definitely check out their events calendar to enjoy poetry readings, storytime, and maybe even an audio book silent disco. This place is everything you didn't know you needed.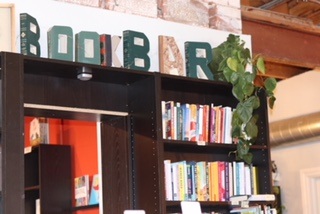 Atomic Cowboy- Fat Sully's
4275 Tennyson St, Denver, CO 80212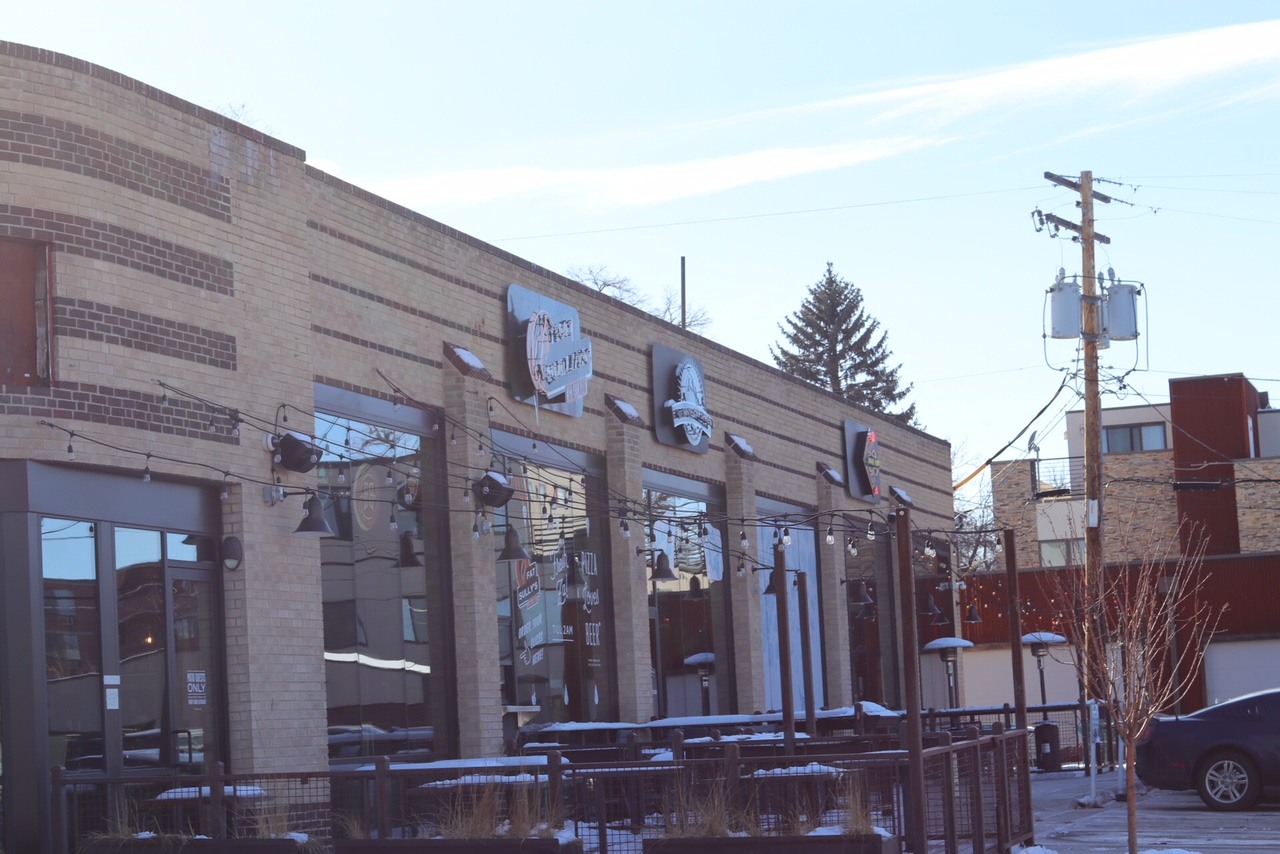 Just across the street from bookbar is Atomic Cowboy, which houses both The Denver Biscuit Company and Fat Sully's Pizza. This place has been featured on the Food Network's Diners Drive Ins and Dives and The Grill Dads, and for good reason. I actually consider this recommendation a public service announcement because Fat Sully's is the BEST PIZZA IN DENVER. I know that is a bold statement, but I stand by it and I will until I taste a better pizza. I'm open to suggestions, by the way, I'm a rational person, if you think there's a better pie out there, I'll try it. If you walk into Fat Sully's you can get the 26" pizza which is so big and delicious they won't even deliver it to your house (you can get a 20" pizza to go). If you don't love your pizza at Fat Sully's I will personally eat the rest of your pizza. Atomic Cowboy has additional locations on Colfax, S. Broadway, the Stanley Marketplace, and Colorado Springs.
Denver Cat Company
3929 Tennyson St, Denver, CO 80212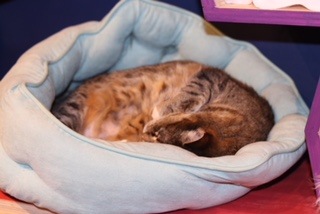 I know not everyone is a fan of felines. It's true, they knock things off the table, can be reclusive, averse to tummy rubs, and sometimes they physically attack. Despite their quirks and outright flaws, I love cats. If they're not for you, you should probably skip this place. But if you've ever loved a kitty, you have to pay a visit to Denver Cat Company. It's Denver's only "cat cafe", it was the third one to ever open in the entire country! $7 grants you entry into the cafe which is decorated liberally with a variety of artistic interpretations of, you guessed it, cats! At any time there are usually about a dozen kitties running around and snoozing on tables, chairs or one of the many cat beds laying around. The shop also has board games, books, and sells snacks, coffee, and teas. One of the best things about Denver Cat Company is that **all the cats are adoptable. When I was there last, a kitty was on their way to their forever home! You can make a furry friend for an hour, or furever. They also sell wine for cats...so do with that what you will.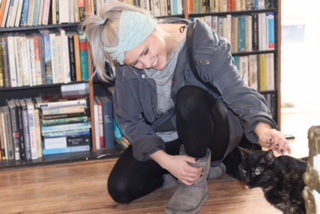 Local 46
4586 Tennyson St, Denver, CO 80212
Lately I've heard a lot of people say "there really aren't a lot of places to casually enjoy live music in Denver". Sure there are some great music venues and we get amazing artists from all over the world playing shows in our city. But if you're not looking for a concert experience, and just want to enjoy music in the air, options are limited. Enter Local 46. When the sun is shining the patio - also known as the biergarten-is the place to be, but after dark, the music starts. Local 46 has live music almost every night of the week (Wednesdays are karaoke). Whether you're looking to relax outside with a beer or enjoy a cocktail and some live music, Local 46 is a great place to check out, want to catch a show? Check out their calendar.
Hope y'all are enjoying Explore Denver! Some Explore Boulder posts are coming soon too! Let me know if you visit any of these Berkley spots. Thanks for reading, and as always, Here's to Your Happy Home!
---
All information deemed reliable but not guaranteed and should be independently verified. All properties are subject to prior sale, change or withdrawal. Neither listing broker(s) nor Kentwood Real Estate shall be responsible for any typographical errors, misinformation, misprints and shall be held totally harmless.
Want to stay informed?